I know I have been missing lately, I basically started this blog and then disappeared for a month and I am so sorry about that! I've been very busy with work and school and riding, but I have a lot more time recently, so expect more blog posts (weekly or more) coming up!
The good thing about me being gone is that I did get to purchase a ton of new products at Ulta that I have been wanting to try and I also have been able to use them for a while. So, since I have purchased quite a few new products lately, I thought a haul was in order, but then I realized that I have used all of these items for about a month, so why not make it both a haul and a review in one!  I would like to keep this post semi-brief as I do have a lot to talk about today, so if you would like to see a more in depth review, leave me a comment and I will be sure to get a full review up on the products that you want to see more on! So, without further ado…
I am so addicted to lip products. It's actually very sad, but lip colors are just my thing. I can't help it, there are just SO many pretty ones to choose from and every company has its own formulas and color pigments and everything, so I feel the need to try them all for whatever reason.
The first thing I picked up was the Tarte Kissing Squad Limited Edition Lip Sculptor Quad. I believe this set was a limited edition holiday item and an Ulta exclusive from Tarte and I did purchase this right after the holiday for $36. If you are unfamiliar with the Tarte Lip Sculptor lipsticks, they are amazing and I would highly, highly recommend getting out and purchasing one of these. One side of the product is a lipstick and the other side is a gloss. Each of the four products in this set is full sized, making this such a good value, since the lip sculptors are around $24 each. You get four totally wearable, gorgeous shades that last all day, are hydrating, and are highly pigmented. The lipstick formula is a cream that has coconut oil and maracuja oil, which is perfect for keeping my lips soft and hydrated in the era of liquid and matte lipsticks. If this is still available in an Ulta sotre near you (it is no longer available online) I would snap it up quickly, as it is overall fantastic, and the formula and size are the exact same that come in a single version of this product. The marketing swatches are pictured below along with the products in their super cute and sleek packaging!
Continuing on my roll of lip products, I also purchased te Stila Stay All Day Matte'ificent Lipstick in Soiree, which I am sure that you noticed by the name, is a matte lipstick. I purchased this for $22 at Ulta. This shade is a very deep berry wine shade that leans a little more pink than red and is so pretty. As soon as I saw this on the shelf and swatched it, I added it to my shopping pile. The product applies smoothly, is well pigmented, and has amazing lasting power. It even stayed all day after I ate two very greasy meals at Chinese and Italian restaurants, and I never had to reapply. I wear this lipstick on days that I am very busy or at school and do not want to worry about reapplying the color, transferring, peeling, or feathering. This is my go to product on days that I can't be bothered to check my make-up every two hours.
I also picked up some skin care products that I want to talk about because skin is the base for make-up and is very important. Without good skin, it is very difficult to have good make-up (in my opinion). By good, I don't necessarily mean clear and perfect, but well hydrated, maintained, and clean of dirt and oil. For cleansing my face, I have recently begun using the Clarisonic Mia 1, which I purchased during the Ulta 21 Days of Skin Care deals that were going on where this product was $99 with free shipping. I purchased the lavender color with the radiant brush head. I was nervous at first that this would make me break out, which it didn't. I do have pretty sensitive skin, but this didn't even begin to irritate my skin, instead, it left my pores clean, my skin smooth, and felt like I had just gotten a really good facial. The nice thing is, this only lasted one minute and was so quick, easy, and intuitive that I can't justify not using this. I have used it every day and my skin is clearing up a lot and is much more glowy and healthy naturally.
The last thing that I want to talk about today is another skincare product that I feel like used to be very popular but then went off the radar and I don't understand why. This product is the Tarte Maracuja Face Oil. I purchased this at Ulta for $7.50 during the 21 Days of Skin Care event as well, and began using it that night. I was worried, since the product was not one that I had used in the past, that it would irritate my skin like many moisturizing products tend to do (the Hope in A Jar from Philosophy broke me out like no other). But this wasn't an issue at all, and I found that the oil production in my skin decreased an amazing amount and my skin has been kept well hydrated during the harsh winters that we get in Chicago (not snow wise, but temperature and wind chill mostly, which can get down to -30 or lower). I also love the versatility with this product, as I have also been using it on my hair and it has helped reduce the frizz and enhance my natural wavy texture. Overall, this product is a total hit and I am very impressed with this product and will definitely be repurchasing this item when I run out.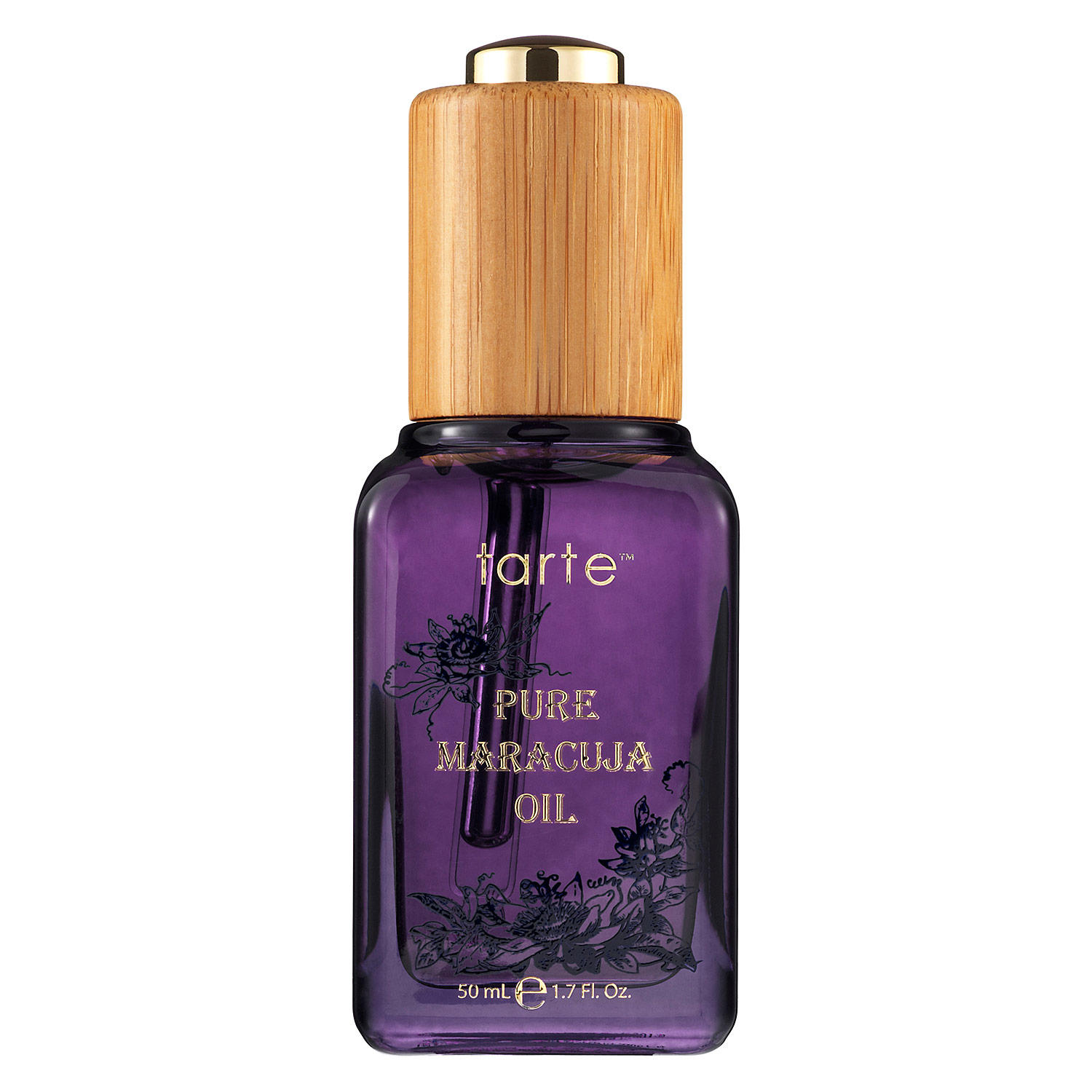 So, that's all I have today, hopefully I will be able to add a new post sometime this weekend, as I do have a bunch more ideas and products that I want to tell you all about! If you have any questions, want to see specific reviews on a product I have mentioned in this post or any others, or have any products you love and think I  need to try, leave me a comment and let me know! I hope everyone is having a beautiful 2017 so far and is doing good things for themselves and the world.
xoxo,
Lexy